Ruffled Feathers is an online program for women who utilize movement, art, and earth-based practices as tools to gather wisdom that is intrinsically linked to women's bodies and healing abilities.

This special and powerful gathering of women is inspired by a rhizome, a tuber or stem continuously growing underground. From this stem, many roots emerge and reach deep into the earth. To read more about Ruffled Feathers please see my website here.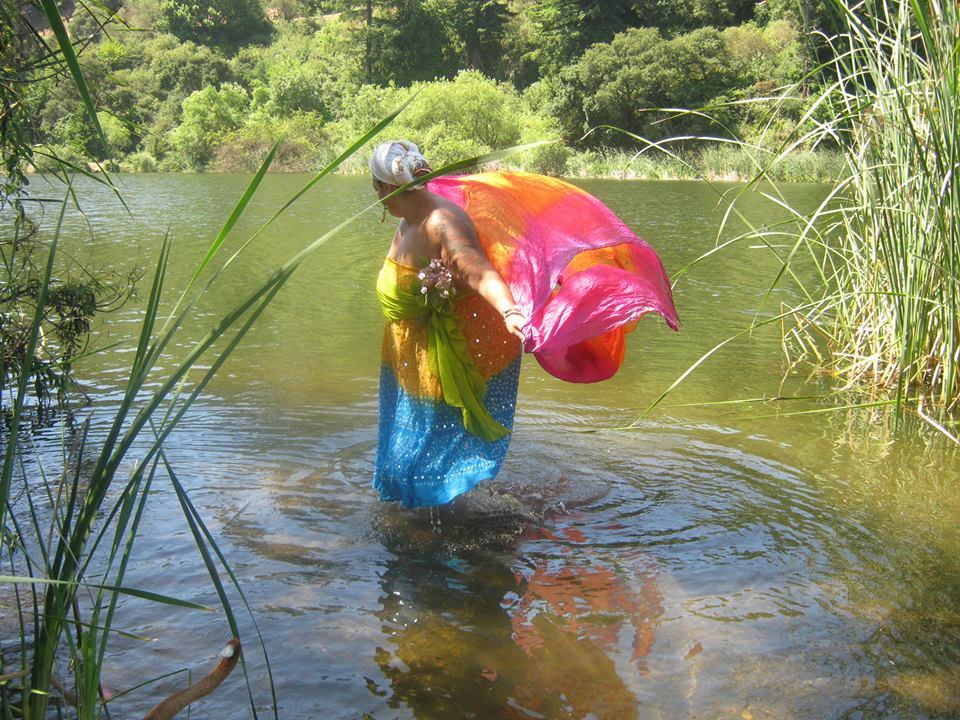 Materials: Access to computer and internet is suggested so you can immerse yourself in our online space. All bodies accepted! Your physical body may or may not move in the ways you envision are best for you in this lifetime. Please know that we support you and welcome you as you are.
For many women, our beliefs are very much intertwined with our physical, emotional, spiritual, and environmental wellbeing. We hold the copper threads of healing life force in our hands and can work together to design a life that is regenerative and affirming. In our return to women-centered ways of knowing, we mobilize in ways that create long lasting change and transformation. Connecting with the earth and our sisters can realign the universe. - Mandisa

Mandisa Amber Wood, M.A., M.F.A., is a Bay Area, CA artist, dancer, educator, urban farmer, and food justice activist. Mandisa incorporates intuitive painting, performance, regenerative and permaculture design, and transformative learning in her method for vibrant expression. Mandisa is a fourth-year Ph.D. student in the Sustainability Education program at Prescott College. She is initiated in the Lucumí tradition; a spiritual tradition indigenous to West Africa and present throughout the diaspora. She is adjunct faculty at a local California Community College in the Humanities Department. Her courses are grounded in theories and approaches that are inclusive and accessible to those impacted by systems of oppression, while also providing a critical lens for the analysis of structural racism, femicide, and other social issues. She is grateful for the opportunity to travel, teach, and learn in places where love is a key to resilience, wellbeing, and liberation.
Feel free to share any additional questions or concerns with me by email at Mandisa@MandisaRegenerativeArts.com